Last year, for the first time ever, I hadn't read enough five-star books to fill my entire
top ten list
, and had to pick one from the fours. This year, I ended up with only four five-star books (not counting a reread). I'm not sure what to make of this, but it's resulted in an interesting list. Because of this, I had to analyze all thirty-six of my four-star reads and pick the six best. This forced me to really think about which books have stuck with me all year long. Some four-star books are enjoyable, but don't linger. Others keep proving their worth long after you've finished them. Not only, then, is this a list of my favorite books of the year--it's also a list of the most
enduring
books of the year.
10. Charm & Strange by Stephanie Keuhn
If there's one thing I've learned about my reading tastes over the past year or so, it's that I love books that mess with my mind. I want to think I know what's happening, and then for the author to pull the rug out from under me. I want the good kind of "Wait...WHAT?"
Charm & Strange
satisfied my need for this type of novel. It's an odd little book, but it packs a huge punch. It's a fascinating character study, taking its time to develop both sides of the main character (he has two "parts" of himself--Drew and Win). The whole time, it builds to an ending that changes your perception of everything that happened previously. It's the type of book that you want to reread as soon as you finish.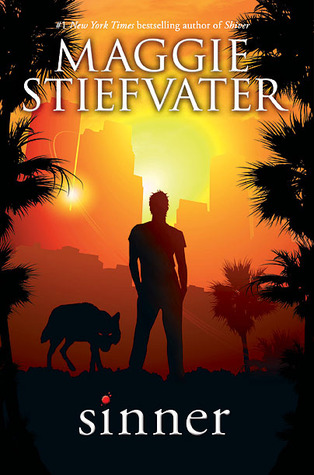 9. Sinner (The Wolves of Mercy Falls #4) by Maggie Stiefvater
How many times have any of us read a book, fallen in love with a certain character, and thought, "I really wish the author would give this character their own book." This is what happened with Sinner. Cole St. Clair was my favorite character from the original trilogy. Lo and behold, Maggie Stiefvater gave him his own book. It's exactly what you'd expect from a book about Cole St. Clair--it's an angsty mess. But a good one. The werewolf aspect is actually only a small part of the story. The bigger focus is on Cole himself (and Isabel), and their character development.
8. The Final Descent (The Monstrumologist #4) by Rick Yancey
Rick Yancey's
Monstrumologist books
are one of the best things I've discovered over the last two years.
The Final Descent
wasn't quite as good as the rest of the series. Still, that's like saying that twenty-five billion dollars isn't as much as thirty billion dollars. Sure, it's not as much, but it's still an incredible amount of money.
The Final Descent
is different from the first three in length, structure, and the personalities of the characters, and these things threw me off. However, both this book and the series as a whole are still excellent. It's a
Frankenstein
-esque look at humanity: there are monsters, yes, but humankind is the real monster.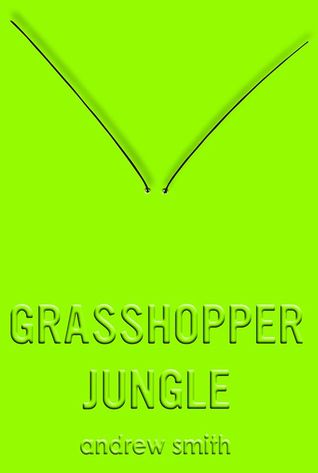 7. Grasshopper Jungle by Andrew Smith
What is Grasshopper Jungle? That's a good question. It's a neon green mess of teenage life, the apocalypse, and science gone wrong. It's a love story, but it's also a friendship story, and a story about giant grasshoppers that bring the end of the world. And it's even more chaotic than it sounds. Grasshopper Jungle is hard to describe, since it's so strange. The strangeness is awesome, though. It keeps things interesting, keeps you guessing. The more it tries to put you off, the more fascinating it becomes.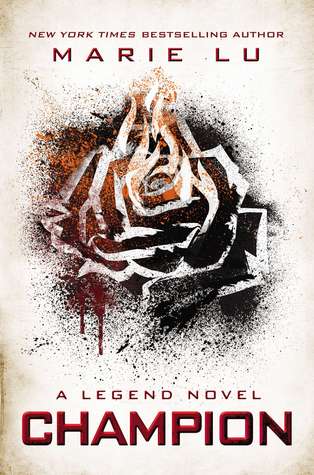 6. Champion (Legend #3) by Marie Lu
Champion
still hurts me. That ending...*sniffle* Okay, fine. It was a good ending to a fantastic series. It was fitting and satisfying, but painful. Then again, I respect Marie Lu for this. If she can make me
feel
, she's done an excellent job creating her characters. I cared about Day, June, and the others. In my original review, I gave this book four stars. The more I think about it, though, the more I realize I was holding back. It deserves five stars. Even almost a year after finishing this, I still love it like I did in January. That's a sign of a good book, right there.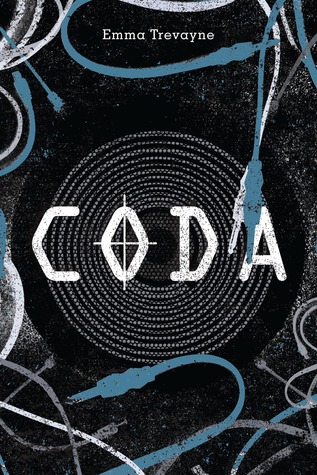 5. Coda (Coda #1) by Emma Trevayne
Coda is another four-star book that probably should have gotten five. It presents an interesting--and frighteningly believable--dystopian setting where the population is controlled by government-regulated addictive music. I was skeptical of how this setting would work, and if it would make any sense, but Emma Trevayne exceeded my expectations. It's a weird concept, but it works so well. The rest of it is just as awesome: the characters, the plot, and so on. As I said in my review, it's a dystopian novel for the true music lover.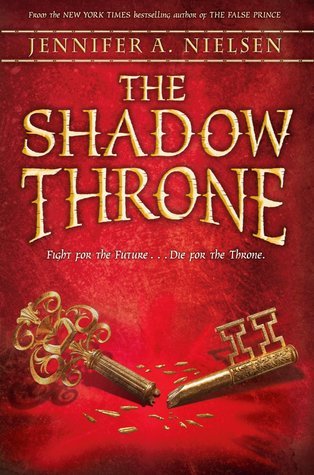 4. The Shadow Throne (The Ascendance Trilogy #3) by Jennifer A. Nielsen
Jaron, the main character of this series, still holds the title of one of my all-time favorite fictional people. Some of this is his personality (and his incredible snarking ability), but most of it is the skillful way Jennifer A. Nielsen has written and developed him. He feels so real, flawed yet lovable. He's just plain fun to read about. The whole series, in fact, is just plain fun. It has its emotional moments and intensity, but it's also full of funny, witty lines. It's the type of book that leaves you feeling incredibly happy when you finish, even though you're sad to see it end.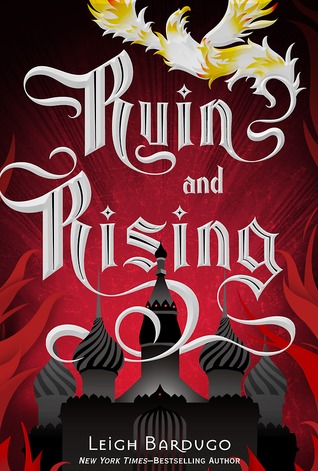 Like
Champion
,
Ruin & Rising
is another trilogy finale that hits hard in the feelings department. Again, this is because I cared so much about the characters--Alina, Mal, David, NIKOLAI. (I have a favorite. Ahem.) I'm still recovering from this one, as well. While the characters may be my favorite part of this series, the setting is a close second. It's a Russian-inspired fantasy setting, with its own unique flair. I want to visit. Apparently Leigh Bardugo is returning to this same world in
her next book
, so I get at least one more chance.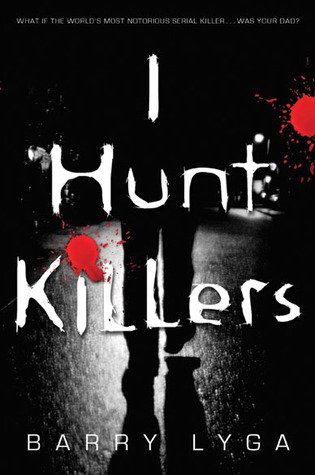 2. I Hunt Killers (Jasper Dent #1) by Barry Lyga
What turns a person into a killer? Is it nature, or nurture?
I Hunt Killers
says, "Forget about that the either-or. What if you had both?" Enter Jasper Dent, a teenager trying to live as normally as possible considering his upbringing and parentage. As I wrote in my review, he goes from likable and fascinating to RUN AWAY NOW. He's at war with himself, which is the most compelling aspect of the book. While he's trying to track down one criminal, he's fighting not to become one himself. This book doesn't shy away from the darkness and weirdness of this internal conflict. Instead, it explores this, making Jasper a lovable, believable character even when it forces you to question his motives.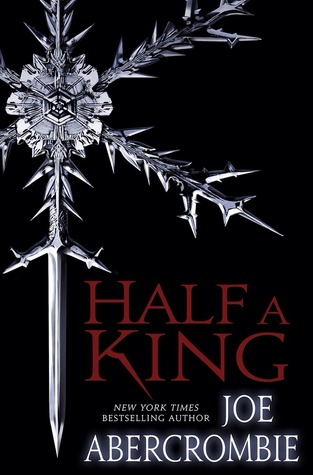 1. Half A King (Shattered Sea #1) by Joe Abercrombie
Half A King is a slow burner. I didn't close it with a feeling of "Wow, this was incredible!" I certainly liked it--more than liked it, actually--but I didn't love it at the time. The longer it sits in the back of my mind, though, the more I fall in love with it. It's the story of an underdog prince, Yarvi, fighting to reclaim his kingdom with only one good hand. Yarvi is what makes this book truly great. His personality shines through Joe Abercrombie's writing. It makes you feel for him, cheering him on even when it looks like he's doomed to fail. It's a book full of nuance, betrayal, and depth. The plotting is brilliant; the twists begin almost as soon as the book itself. It's full of other characters besides Yarvi who are likable, real, and well-written. What else can I say? It's amazing. Read it.
Least Favorite Book of 2014:
The Young World
by Chris Weitz
2014 Reading Statistics (as of 12/27/14)
Books read: 72 (down 19 from last year)
Average rating: 3.5 (up 0.1)
Total pages read: 27,490 (down 7968)
Average pages per book: 381.8 (down 0.6)
Average pages read per day: 76.1 (down 21.1)
Average number of days to read one book: 5 (up 1.1)
Not surprisingly, I read far fewer books this year than I have the past few years. College will do that to a person. It didn't help that I hit a reading slump around August that kept going for a few months. I attribute this to college, as well: pre-move-in nerves and distraction. As August progressed, I found it increasingly difficult to focus on reading. Combine this with a string of several books that didn't impress me, and it all adds up to a reading slump.
I've had to adjust my reading habits, but it seems to be working out. I'm not sure when I'll be able to get back to reading 90+ books a year. As much as I'd love to set that goal for next year, it's unlikely to happen. Still, I was worried that I wouldn't have time to read at all in college, but so far, I've been making the time, even if it is just fifteen minutes a night.
Here's to next year's books!
What were your favorite books of 2014? Least favorites?